32 Metcalfe Street West | Strathroy, Ontario N7G 1M6 | Phone: (519) 245-1023 | Email: office@dennings.ca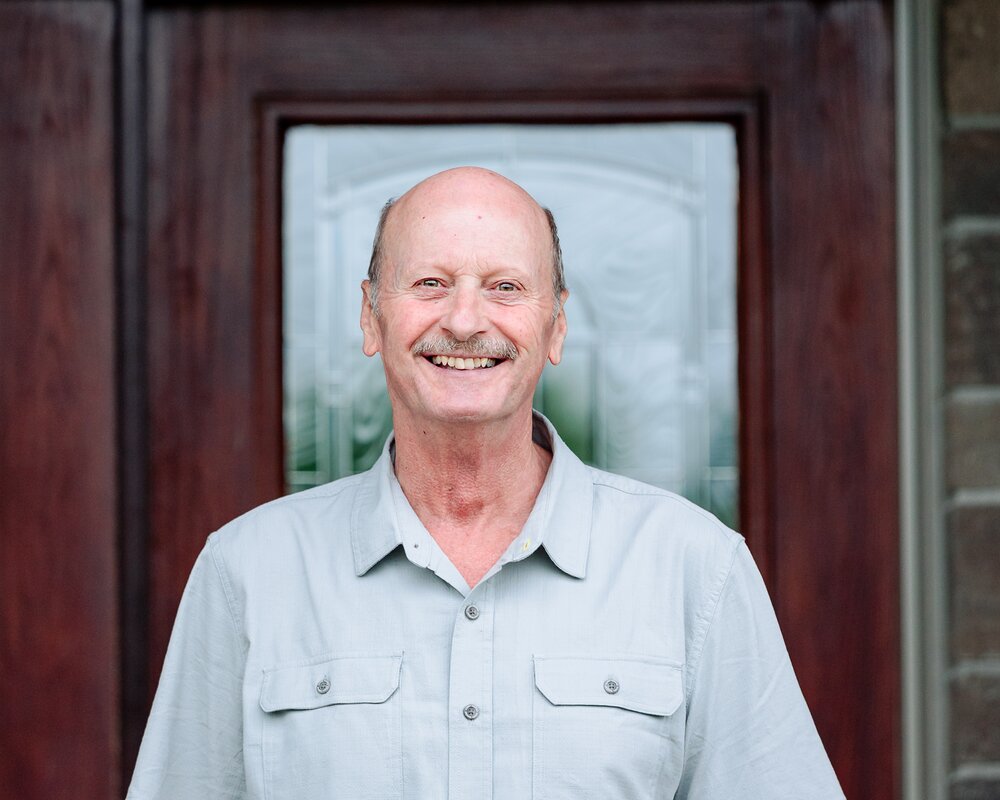 Obituary of Joseph (Joe) Jerry Haasen
With his family by his side, Joe Haasen, at the age of 67, passed away peacefully at home on August 19, 2023. He will be forever missed by his wife and best friend, Anita Haasen (Van Engelen) and his children, Brandon (Katie), Tamara, and step children, Jacinda (Billy), Jimmy (Morgan) and Shaina (Jeff). Opa will always be remembered and greatly missed by Ryder, Nash, Macey, Griffin, Colton, Ari, and Dani. Joe is the son of Henrica Bastiaasen and the late Ties Haasen (1973), and the step son to the late Pete Bastiaansen (2001). Brother to John (Therese), Rita (Ken), late Elly (2010), Jerry (Nancy), and Matt (Denise). Brother-in-law to the late Adrian (2012) (JoAnn), Chris (Brenda), Pete (Harriet), Jack (Irma), and Anthony (Dawn). Joe will be missed by his extended Bastiaasen family and his many nieces and nephews, aunts, uncles and cousins.
Joe met the love of his life Anita in 1998 and were married for 22 years. They enjoyed drives in the corvette, many walks around their property, vacationing to Aruba, card games, and sunsets in Grand Bend. Their love for each other brought together two families who shared in many happy memories over the years.
Joe leaves behind an impressive 40 plus year construction career starting as a labourer, operator to owner of two successful businesses, Blue-Con Construction and Brantam Excavating. Through his many years in the construction industry he became a well known name and friend, and was respected by the entire industry.
Even though work was Joe's passion, his best investment in life was his kids and grandkids. Joe often joked that if he knew how much fun his grandchildren would be, he would have had them first!
Joe was full of wisdom and your go-to person for advice. He always brought life to any social gathering with his great sense of humour and his classic one-liners.
His passing leaves a void in the lives of all who knew Joe. Joe/Dad/Opa will be greatly missed but we will carry with us his life lessons to keep the memory of him alive.

A private funeral service will take place. A celebration of life will take place on Sunday, August 27, 2023 at Caradoc Sands Golf Club (24500 Saxton Rd, Strathroy) from 1:00-5:00pm. As an expression of sympathy, donations may be made to the Make-A-Wish Foundation or the Hospice of Elgin (www.elginhospice.com). Online condolences and donations may be made at www.strathroyfuneralhome.com. Arrangements entrusted to DENNING'S OF STRATHROY.
Share Your Memory of
Joseph (Joe) Jerry