32 Metcalfe Street West | Strathroy, Ontario N7G 1M6 | Phone: (519) 245-1023 | Email: office@dennings.ca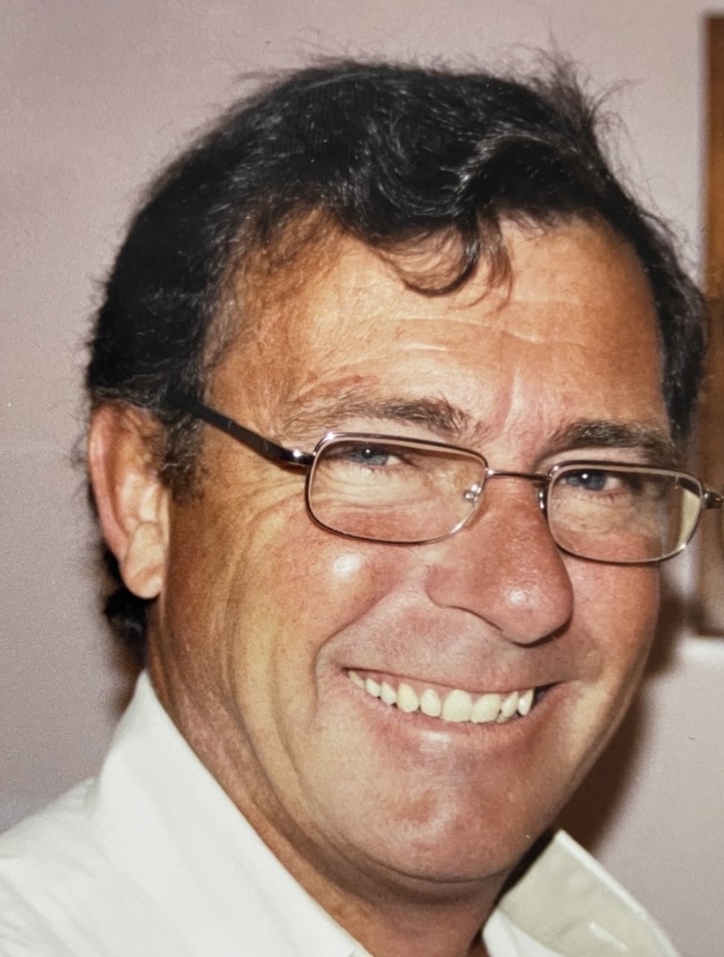 Obituary of David Peter Brander
On January 4th, 2022, cancer took David Peter Brander away peacefully at his home in Strathroy surrounded by family. David was loved and cherished by his wife Donna Brander (nee Cooke), his children Christine, Michelle, Matthew and Keith, his son-in-law Vikram Ralhan and his grandchildren Nyan and Davina.
David was born in Blind River, Ontario, grew up in Goderich and spent most of his adult life in Strathroy. David is survived by his mother Elizabeth (Liz) Brander and predeceased by his father Peter Brander. Also survived by his sister Heather Dobbie (Peter), his brother Colin (Barbara), sister-in-law Carolyn Merritt (nee Cooke), sister-in-law Debby Cooke, brother-in-law Dwaine Cooke (Kim). He is also survived by many nieces and nephews. David was loved by family across Canada and Scotland.
David had a proud and respected career as the co-owner of Brander Steel Industries, where he served Strathroy and the surrounding area for 42 years. The doors at Brander Steel were always open to customers and friends who would stop by for a chat and coffee with Dave. David had a special connection with his customers and loved collaborating to come up with the best way to address their problems. Regardless of the task, there was no issue that steel could not solve.
Above all else, his family was his first love and the cottage was his favourite place for everyone to gather. David spent every free moment there where cutting the lawn was a top priority, including those of many of the neighbours. The cottage is relaxing for many, but his time was spent gardening, woodworking for his family and anything that made it on his sacred "to-do" list. The cottage was the perfect place for David to develop his passion for woodworking which is something he picked up from his father who was a carpenter. It was also a place to barbeque to his heart's content, trying new herbs and spices and finding the next meat to try and smoke.
David was a member of the Strathroy Lions Club for many years, but it was more than just a service group to him. The club provided him with more support and life-long friendship than he could have ever imagined. He appreciated how they helped him grow and even became President from 93-94. He always looked forward to community events. He saw each one as a unique opportunity to serve his community with his fellow lions. Dave also enjoyed taking his children to different events and they were excited to see him in action; they will always remember their dad as the cool guy doing the egg drop at Turkey Fest.
David wasn't a big sports guy, but every Sunday afternoon he could be found watching cars turn left (NASCAR). He had many fond trips with friends to the races. Later in life, David took up ATVing. He loved going over the specs of different machines and looking at new gear. Most of all he enjoyed the adventurous trips with his friends and all the memories they made. The guys loved having Dave along, just as long as they didn't have to sleep in the same room as the snoring machine he became at night.
David was the silent strength behind the family, and his loss leaves a huge void within their hearts. He was a quiet man who beamed with deep love and pride for his family. Each one of his children knew they were loved and supported unconditionally. David was an incredible man, always looking to give more of himself, whether to his wife, his children, or his community; there was never a limit to David's altruism. He was such a kind and gentle soul, never saying anything negative about anyone. David had a genuine laugh and infectious smile, and he will truly be missed by all who knew him.
At David's request, there will be no visitation or funeral. The family will be having a private celebration of life. As expressions of sympathy and in lieu of flowers, donations to the Strathroy Lions Club would be greatly appreciated via www.strathroyfuneralhome.com
Share Your Memory of
David