32 Metcalfe Street West | Strathroy, Ontario N7G 1M6 | Phone: (519) 245-1023 | Email: office@denning.ca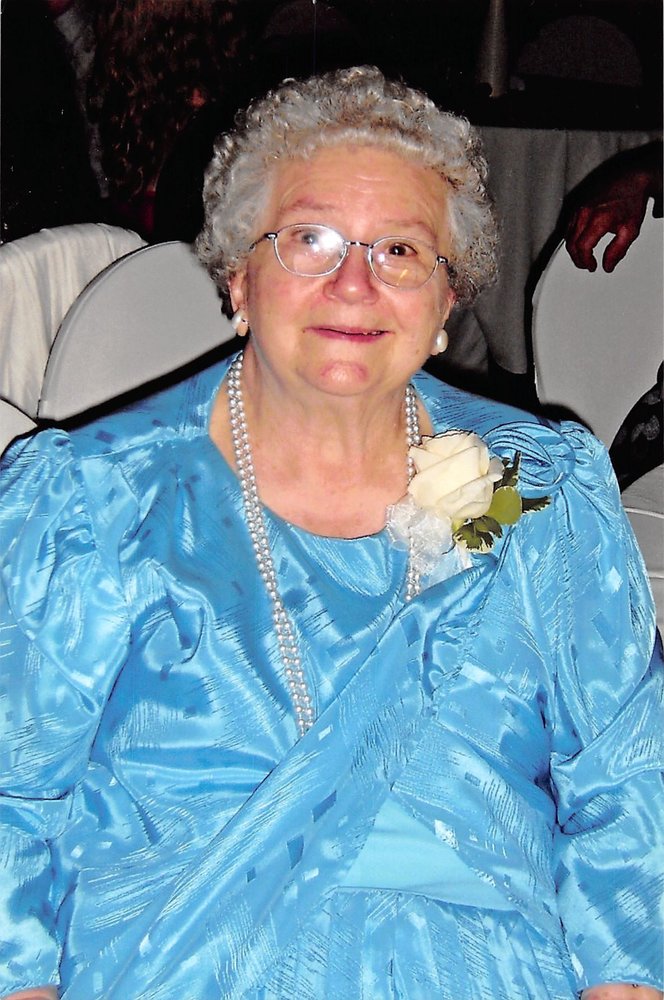 Obituary of Elizabeth Ann Riczu
Elizabeth Ann (Szinai) Riczu
Found peaceful release in her 87th year on January 24, 2019 at her home in Strathroy after a long battle with cancer.
Married on July 18, 1953 to
Jozsef (Joseph) Riczu. Elizabeth is survived by all of her children and grandchildren.
-Joseph (wife Barbara and children Christina, Stephanie and Ryan);
-Stephen;
-Teresa (husband John [Chip] Thomas);
-Mary (husband Alan Wilson and children Kara Wilson and Tyler Wilson);
-William George [Bill] (partner Barbara Willsie) ; and
-Susan (husband Terry Lubka and child Emily Lubka)
Born March 4, 1932 to the late Janos (John) Szinai and the late Anna Fekeshazi. Elizabeth had survived all of her siblings:
-Half brother Janos (John) Szinai/Sinai;
-Half brother Gyula (Julius) [Peck] Szinai/Sinai;
-Half sister Ilona (Szinaiova/Dankova) Sabova;
-Sister Margaret (Szinai) Molnar; and
-Baby Brother Alexander Szinai

Elizabeth enjoyed crafting, making afghans, quilts, rugs and clothes cherished by her family. More then anything she loved sitting outside in the sun to enjoy her flower gardens and to watch the birds and the butterflies. Later in life her passions were reading, doing crosswords and watching her favourite shows including Murder She Wrote and Columbo. Her pantry was always well stocked and she loved preparing meals and was known for her cabbage rolls and chicken paprikash. Elizabeth not only raised her own six children, she was also a loved babysitter in the community. We will miss the way her eyes lit up when asked if she wanted some ice cream or chocolate.
Elizabeth will rest for eternity beside her late husband at Strathroy Municipal Cemetery
Friends will be received on Wednesday January 30, 2019 from 6-8 PM at DENNING'S OF STRATHROY, 32 Metcalfe St. W, Strathroy. Visitation will continue the next day, January 31, 2019, from 12 PM till the time of the service at 1 PM. Family will greet guests at Denning's after the service. Private family interment to follow due to the weather. In lieu of flowers, donations may be made to Canadian Cancer Society. Online condolences or donations may be made at www.strathroyfuneralhome.com