32 Metcalfe Street West | Strathroy, Ontario N7G 1M6 | Phone: (519) 245-1023 | Email: office@dennings.ca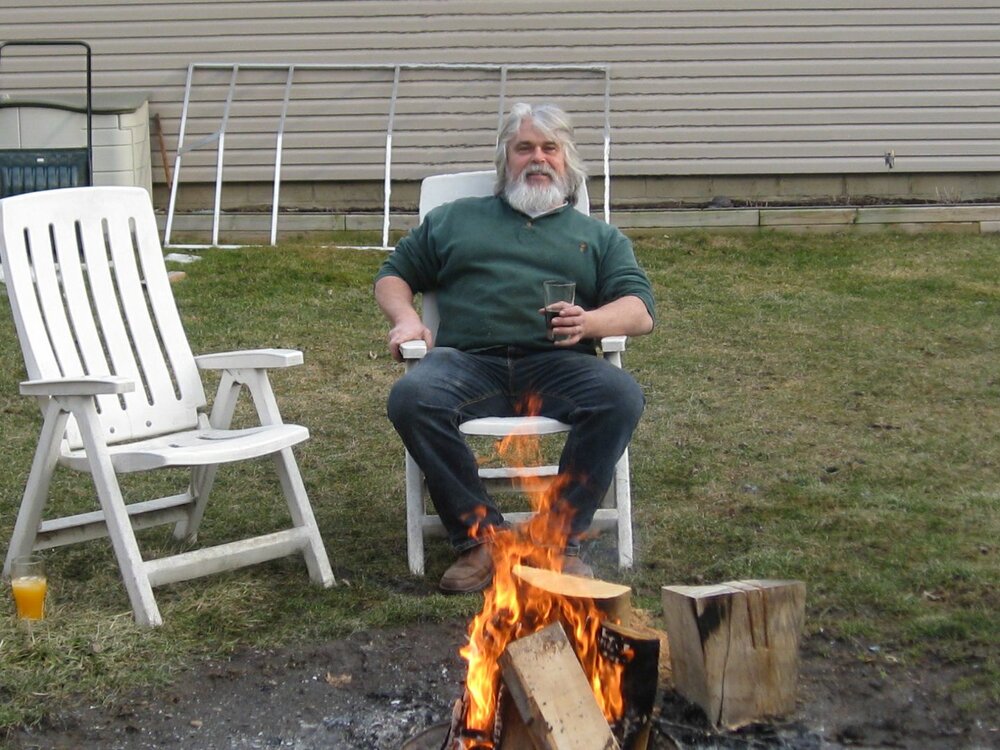 Obituary of Richard John Schut
It is with great sadness and heavy hearts that the family of Rick Schut announces his passing on Tuesday, March 14th, 2023, at the age of 64. Rick will be lovingly remembered by his children, Jordan, Jennifer and Jason; his partner, Sandra Wendt, and her daughter, Sam; his siblings, Ron (Janis), Larry (Shirley) and Judy (Dave); his nieces, Becky (Chris), Katie and Laurel; his extended family and dear friends. Rick is predeceased by his parents, Mildred and George Schut of Preston, Ontario.
Rick was a Provincial Constable with the Ontario Provincial Police from 1979-2009. During his career, he was a coach officer, firearms instructor, and respected mentor. He served on Six Nations in Brant County, Red Lake in northern Ontario, several different communities in Huron, Grey and Bruce Counties, the Provincial Communications Centre London, and finally, retiring out of Glencoe Detachment. Rick enjoyed 14 years of well-earned retirement.
Rick was a jack-of-all-trades; he offered small engine repairs, welding, machining, woodworking, construction, and anything else people would ask of him. Rick could fix or build anything! He had many projects on-the-go and enjoyed tinkering in the shop but was always on the lookout for his next adventure. Whether it was sailing down the Trent waterway, back roading across Mexico in the "RS Adventures" van or riding the twisties throughout North America, Rick had a zest for exploring and taking the roads less traveled.
Rick encouraged others to explore everything that life had to offer and to reach beyond our own backyards. He took joy in spending time with his children and visiting his partner, Sandra, as her job took her north to Emo and east to Eganville. It sparked new adventures and projects for the two of them, and brought about many friendships. Rick loved reminiscing about his adventures, dreaming up plans for the future and just spending time with others over a coffee, bonfire or drive. He always found a way to turn a short road trip into an all-day event.
Rick is a beautiful soul with a heart of gold. He was willing to help others wherever he could. It didn't matter if it was on the other side of town or the other side of the province, he was there, always with a smile and usually tools in hand to tackle anything. He was a character and left quite an impression on us all. Zot!
A special thank you to the staff of St. Joseph's Hospice of London, who provided compassionate care and companionship to Rick and his family during this part of his journey.
A Celebration of Rick's Life will be held on Saturday,June 3 at the Metcalfe Farm, 810 Concession 10 E, Mildmay, Ontario from 2-5pm. The family will be collecting donations to the St. Joesph's Hospice at this time.
As expressions of sympathy, donations in Rick's memory may be made to St. Joseph's Hospice of London. Online condolences and donations may be left at www.strathroyfuneralhome.com.
Share Your Memory of
Richard