32 Metcalfe Street West | Strathroy, Ontario N7G 1M6 | Phone: (519) 245-1023 | Email: office@dennings.ca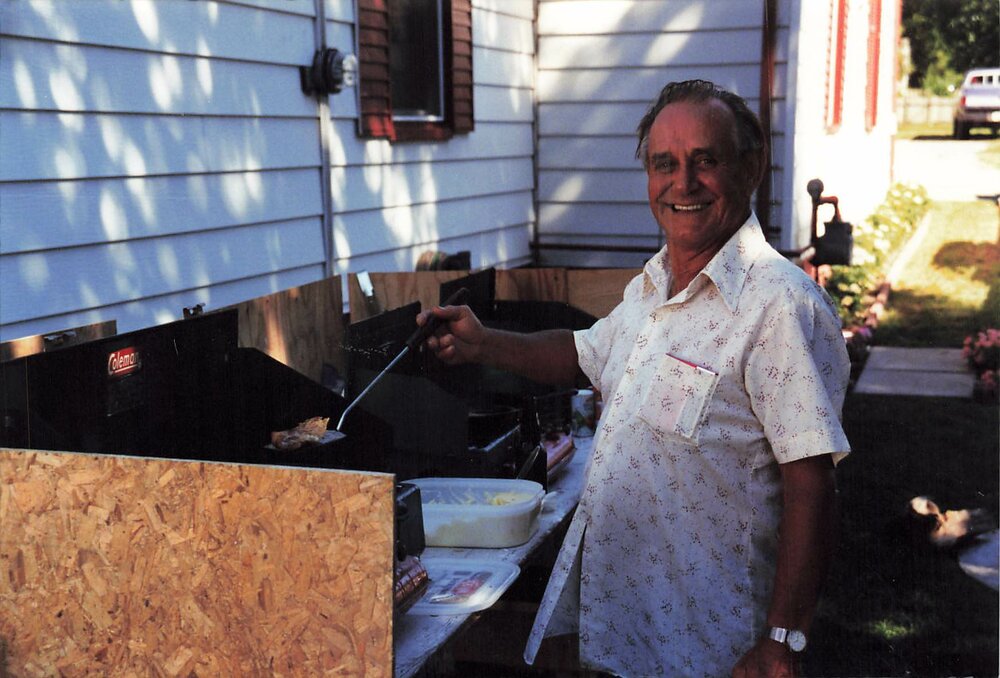 Obituary of Marcel Maurice Depont
Depont, Marcel
Marcel Depont, in his 88th year, surrounded by his family at Sprucedale Care Center in Strathroy peacefully moved on to reunite with his family and friends that had passed before him.
Marcel Was Born October 11th, 1935, in Meulebeke Belgium to his Father Roudolph Depont and his mother Valentine Depont. Marcel came from a family of 4 other siblings, Albert, Arsene, George and Rosealie. While living in Belgium Marcel worked in the brick ovens from the age of 14 until he joined the army at the age of 15. When he was 20, Marcel made the move to Canada in hopes of a better life. Two years after arriving in Canada, Marcel met the love of his life, Jeannine Windis, at Downhams Nursery in Strathroy. On October 19th, 1958, Marcel and Jeannine went on their first date and their love only blossomed from there and on December 24th, 1960, the couple got engaged. On September 30th, 1961, the love birds tied the knot. Marcel and Jeannine welcomed their first daughter, Maureen, in 1964. Their family grew once again in 1967 with the arrival of their second daughter, Claudette. The couple were inseparable and worked together through the years, and in 1973 started their own cement business that served Strathroy and surrounding areas. Marcel (Papa) will be greatly missed and forever loved by his grandchildren Tanya Bax (Kevin), Derek Freer (Mariena), Brendan Depont (Brandee), Paul Mortier, Crystal Mortier and John Mortier. Marcel also was blessed with great grandchildren Ian Depont, Vayda Bax and Elizabeth Freer.
The family would like to thank all the staff at Sprucedale for caring for Marcel for the past 7 years and treating him with care and compassion. Visitations will be held at DENNING'S OF STRATHROY on Monday, January 30th, 2023 from 2:00p.m.-4:00p.m.- 7:00p.m.-9:00p.m. Visitation will continue on Tuesday, January 31st, 2023 at All Saints Church, from 10:00a.m. until 11:00a.m. A Mass of Christian Burial will be held at 11:00a.m. Interment to follow at All Saint Cemetery, with a lunch being provided at All Saints Parish Hall. As an expression of sympathy, donations can be made to Sprucedale Care Center or All Saints Parish. Online condolences and donations may be left to www.strathroyfuneralhome.com.
Share Your Memory of
Marcel