32 Metcalfe Street West | Strathroy, Ontario N7G 1M6 | Phone: (519) 245-1023 | Email: office@dennings.ca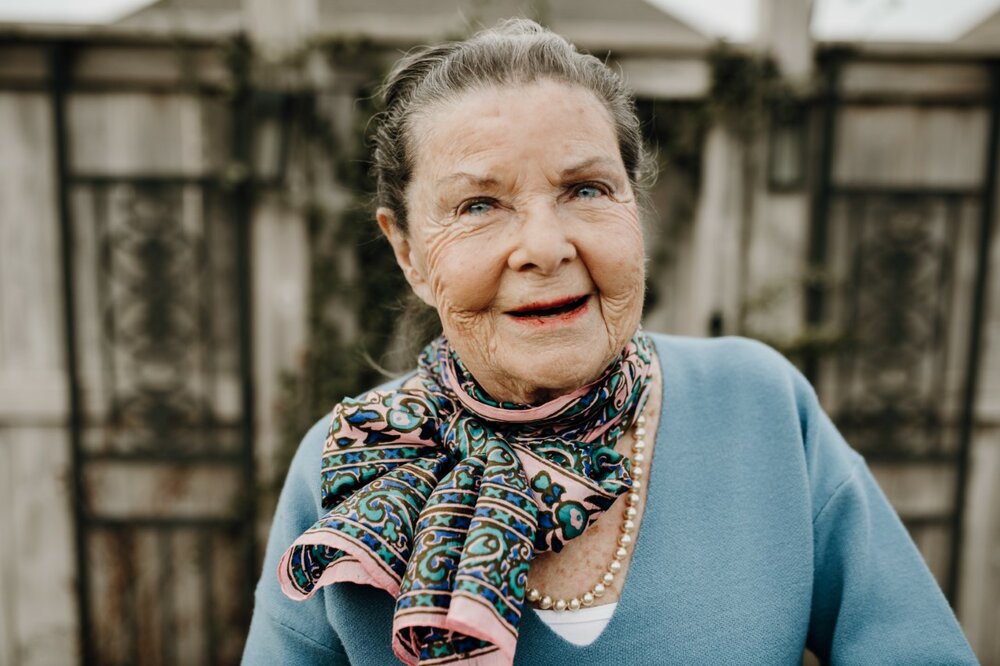 Obituary of Noreen Ann Newton
In Loving Memory of Noreen Newton
It is with great sadness that the family of Noreen Ann Newton announces her passing at the incredible age of 96. Noreen took her last breath surrounded by her family and her outstanding team of doctors and nurses at Strathroy General Hospital on Thursday, August 11, 2022. Dear daughter of the late William McGonigal and Nellie Cunningham. Beloved wife of the late Don Newton. Dear sister of James P. McGonigal (late Pansy) and the late John McGonigal (late Mary-Kay) of Arnprior and predeceased by 3 brothers: Francis "Wee", Stewart and Arthur. Loved and respected mother of John (Garth) Newton (Marlene), and the late Laurie Newton. Proud and cherished "Gram" of Laura (Peter), William (Paula) and Jessica (Dan). Great Gram to Emily (Colton) and their children Connor and Makena. Special bonus Gram to Adam, Cathy, Raimy and Nash Lewis. Infamous "Aunt Noreen" to her family in Arnprior. A special friend to many.
Noreen lived a long and rich life, maintaining her independence and undeniable flair until her final days. While she lived with Garth and Marlene in her "granny suite", she amazed her family every day as she continued to cook her own meals, work in her garden, play scrabble on her iPad, and dress to impress regardless of the occasion (even if she wasn't leaving the house). Her outfits, jewelry and collection of hats were often admired at weekly family dinners, where she would excitedly show off her recent purchases from The Shopping Channel. Her home always exuded her keen eye for design, which she often credited to her successful career as an Interior Designer at Eaton's. Noreen's proudest accomplishments were undeniably her family. She had so much love for her late daughter Laurie, son Garth and his wife Marlene, and spent most of her days alongside Garth since his retirement in 2015. From shopping trips, daily Wordles, tending to the gardens, and afternoon visits on the back porch, to their weekend cocktail hour that took place every Saturday at 5pm sharp, Noreen's time spent with Garth was cherished by both mother and son. Marlene's compassion and care for Noreen over the years undoubtedly added greatly to her quality of life, and will forever be appreciated by her family. Watching her grandkids grow into adults brought Noreen great joy, playing an important role in each of their lives. She spoke highly of them at any chance she was given, and loved them more than words can describe. Her grandkids admired her independence, loyalty, beauty, wit and intelligence, and often joked that they sure hoped to age like she did! They enjoyed their Gram's cooking, but knew to be wary of what she was serving as she became well-known for disregarding expiry dates well past their shelf life — something they often liked to tease her about. Passing the evening before her granddaughter's wedding, Noreen entered the hospital with a fabulous mani-pedi that she received with her family that morning, in preparation for the big day. That will be a memory that her family will cherish for a lifetime, and they know that she was at the wedding in spirit as Laura's "something blue", dressed to the nines as she always was. While the timing of her passing brought great heartbreak during a time of joy and celebration, it also meant that the extended Newton-McGonigal family was all in one place for the first time in years, offering each other the comfort and support that they needed as they processed such an insurmountable loss. Noreen's family would like to extend their thanks to everyone who has offered support during this hard time — from wedding guests, family and neighbours, to the incredible staff at Strathroy General Hospital, including Dr. Rajgopal, Dr. Gomes and their nursing team who went above and beyond to not only provide Noreen with the care she needed, but to offer great compassion and care to her family.
A private mass will be held in Arnprior in November. In lieu of flowers, donations may be made to Doctors Without Borders or a charity of one's choice.
Share Your Memory of
Noreen