32 Metcalfe Street West | Strathroy, Ontario N7G 1M6 | Phone: (519) 245-1023 | Email: office@dennings.ca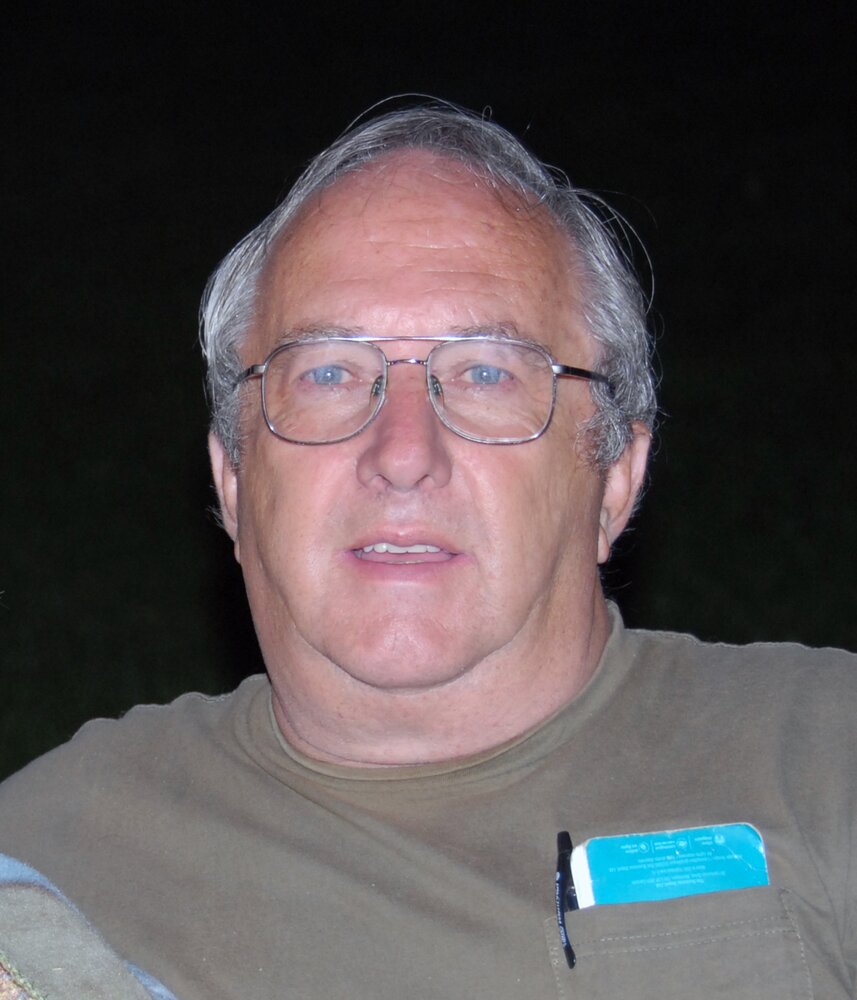 Obituary of John Hoekstra
John Hoekstra
Surrounded by the love of his family, John Hoekstra went home to be with his Lord and Saviour on April 12, 2022. John fought a lengthy and courageous battle with Lewy Body Dementia and was just a couple of weeks short of his 80th birthday when he left his earthly body behind.
John was predeceased by his beloved wife Harmke Hoekstra (nee Beute), sisters Anne (Louis-d) Vellinga, Jenny (Howard-d) Fretz and brother Robert Hoekstra, as well as parents Jacob and Johanna (nee Broere) Hoekstra.
Cherished father of Jackie (Matt) Buttrill, John (Kimberley) and Ian (Kelly) Hoekstra.
Adored grandfather of Melissa, Joshua, Meghan and Tiffany Buttrill, Levi, Danielle, Jesse, Jade, Cameron and Abigail Hoekstra. Great grandfather of Conner, Brooklyn, Mia, Peyton, Bennett, Madison, Sullivan and Sable.
Dear brother of Audrey (Albert-d) Gordon and brother-in-law of Margaret Hoekstra, Jacob-d (Theresa) Beute, Pauline (John-d) Deelstra and Frank (Metty) Beute. Fondly remembered by many nieces and nephews.
A man of deep, quiet faith, John embodied the meaning of his name, which is derived from the Hebrew Yohanan, meaning "graced by God," and is often associated with strength, wisdom, and kindness. His ability to use humour to diffuse a situation without confrontation was legendary.
Born in Kloosterburen, Groningen, Netherlands on April 25, 1942, John's family moved to Canada in 1952 and settled in the Strathroy area. It wasn't too long before he discovered his passion for cars – both fixing and driving them.
He also had his eye on a young lady named Harmke. Eventually she noticed him too, and together they embarked on a journey that took them far and wide, typically using the road less traveled. Given the choice, John always took the backroads, exploring and seeking adventure using his trusty collection of maps. His pen and notepad were always at the ready in his shirt pocket.
One of John's favourite ways to relax was to drive to the lake (any and all lakes would do), hop out of his truck into a boat and out on the water - preferably with family by his side. We will all surely miss our captain.
John never met a dog that he didn't like - or that didn't like him! Even the snarling junkyard dogs fell victim to his charming ways. If it is true that all dogs go to heaven, then there are many dogs waiting there for John, but we're pretty sure his beloved Whisk and Duke will get the first hugs and kisses.
The family would like to thank Roberta Place Long Term Care in Barrie for the care provided to John over the past several years. His caregivers often commented on John's droll wit and pleasant temperament, which he sustained until the end.
A memorial service will be held at Denning's Funeral Home, Strathroy, on April 23 at 1:00 pm. Inurnment of both John and Harmke to follow at Strathroy Cemetery. They will be joining their parents who have been there for many years.
In lieu of flowers, donations to Lewy Body Dementia research or the Alzheimer Society of Canada would be greatly appreciated. Finding a cure for this heartbreaking disease will help more people retain their precious memories along with their dignity and ability to connect with their loved ones.
Share Your Memory of
John