32 Metcalfe Street West | Strathroy, Ontario N7G 1M6 | Phone: (519) 245-1023 | Email: office@dennings.ca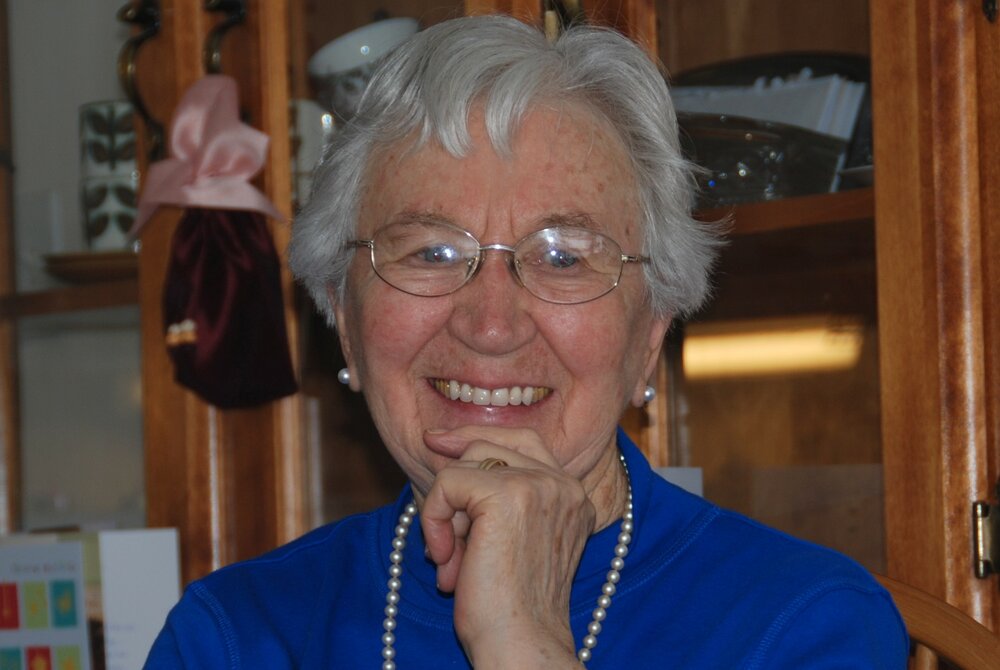 Obituary of Jane Ballast
On Tuesday, January 11, 2022 Janna (Jane) Ballast passed peacefully to her eternal home at the age of 97 in the loving presence of some of her family members who were able to be there.
Jane was the loving and devoted wife of Ralph Ballast (predeceased) and will be greatly missed by her children, grandchildren Clara (Paul) Buma (Michael, Alisa, Nicholas), Vivian (John) Vanderhoek (Tim, Sandra, Ryan, Karen), Sylvia (Martin) Steenstra (Joel, Dayna), John (Rosanne) Ballast (Tyler, Rachel, Joshua) and her great grandchildren Logan, Connor, Cadence, Maliyah, Adira, Brooke, Judah, Wolf, Maple, Cody, Morgan, Malcolm, Gideon, Jasper, Cordelia, Edward, Rylan, Ember, Chloe, Hudson.
She is predeceased by two sisters and brothers and sisters in law and survived by one brother in law, Nico in the Netherlands.
Jane was born in Gramsbergen, the Netherlands on December 17, 1924 as Janna Welleweerd. On February 9th, 1951 she married Ralph Ballast and in April, 1951 they immigrated to Canada and started dairy farming on the 11th concession of Lobo Township. They were active members of the Westmount Christian Reformed church and in retirement loved to attend church related functions, travel, play golf and regular games of pool and shuffleboard at home. Ralph and Jane lived together at Trillium Homes in Strathroy and then Jane moved to Chelsey Park, London.
Jane was an enormous blessing in our lives. She had an infectious laugh, loved her family dearly and worked tirelessly with her husband Ralph on the farm. She was firmly rooted in her faith and an example to her family of a life well lived. We grieve her loss and cherish the memories we have of her life.
We as Jane's family are very thankful to all the staff at Chelsey Park for their care during her stay. It is much appreciated. We also thank her church community and Pastor Hoytema for their care and support.
A family graveside service will be held at Strathroy Cemetery followed by a private Celebration of Life service at the Westmount Christian Reformed Church. For livestream details, please check Jane's tribute page. In lieu of flowers, donations to Westmount Christian Reformed Church would be appreciated. Arrangements entrusted to DENNING'S OF STRAHROY, (519) 245-1023. Share a memory at www.strathroyfuneralhome.com.
Share Your Memory of
Jane