32 Metcalfe Street West | Strathroy, Ontario N7G 1M6 | Phone: (519) 245-1023 | Email: office@dennings.ca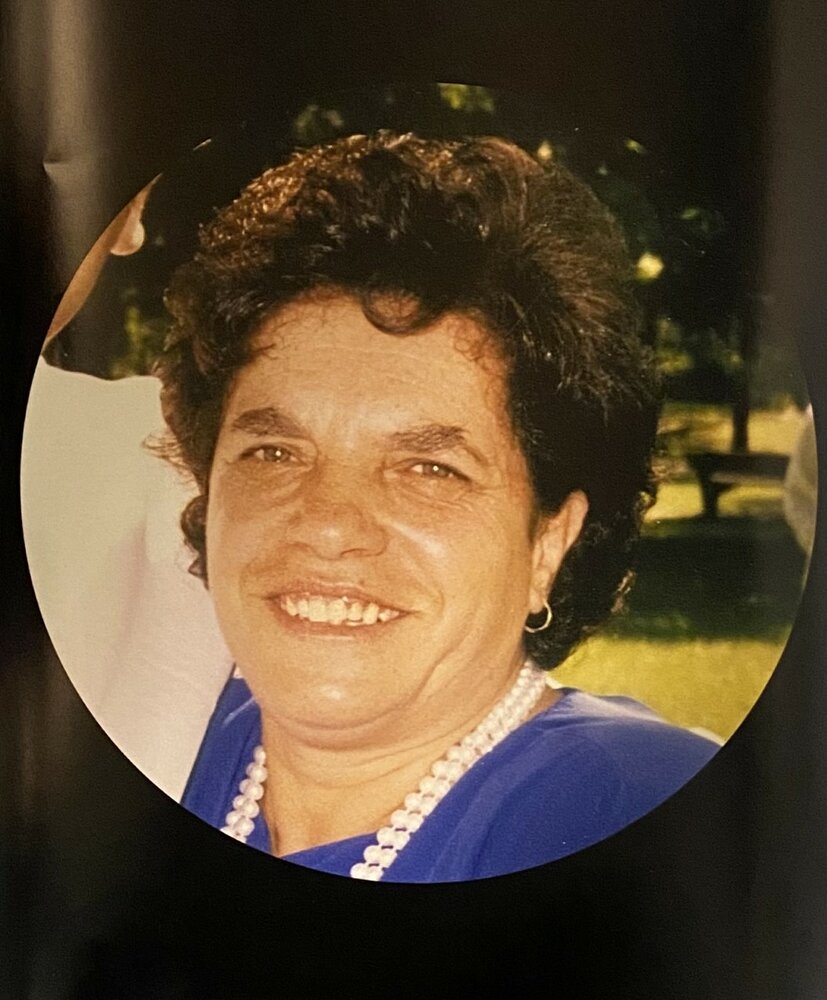 Obituary of Maria Letizia Prigioniero
Prigioniero, Maria Letizia
November 25th, 2021
Our loving mother passed away peacefully on Thursday, November 25, 2021, in her 88th year surrounded by her family and the sounds of beautiful Italian music. A loving wife of the late Rocco Prigioniero, mother, grandmother and great grandmother, she will be greatly missed by her sons Nick and Fernando, her sister Filomena, brother-in law Pasquale, Sonia, Nicolina, her niece Carol and lovingly remembered by her many other family members and friends.
She was an exceptional woman born in the small town of Petrella Tiffernina, in the Molise region of Southern Italy. Although she grew up in tremendous poverty and survived a world war, she had the courage to leave her country as a young girl to start a better life in Canada.
For those of us fortunate enough to have known her, we will always remember her as a fantastic cook and gardener who loved to sing and knit with her budgies singing along and her cat Bijou by her side. Maria's priority in life was her family and spending precious time together with us.
Special thanks to Dr. David Gomes, Dr. Vanderzwan and all the healthcare workers who have supported Maria over the last two years after her stroke to help her maintain her independence and quality of life.
A visitation will take place on Monday, November 29th,2021 from 12:00-12:50pm at DENNING'S OF STRATHROY. A private memorial service will be conducted at DENNING'S OF STRATHROY on Monday, November 29th, 2021, at 1:00 p.m. The family welcomes those who wish to be part of the service to do so via livestream. In lieu of flowers, those wishing to donate in memory of Maria are asked to consider the Strathroy General Hospital Foundation. Online condolences and donations may be made at www.strathroyfuneralhome.com.
Registration is required as we have limited capacity due to the COVID-19 restrictions. For more information on how to register, please follow the links or call 519-245-1023. Guests are able to sign up through the links below:
Visitation: https://signup.com/go/TUNaXZx
Livestream: https://strathroyfuneralhome.com/tribute/details/18608/Maria-Prigioniero/obituary.html#tribute-start
Share Your Memory of
Maria