32 Metcalfe Street West | Strathroy, Ontario N7G 1M6 | Phone: (519) 245-1023 | Email: office@dennings.ca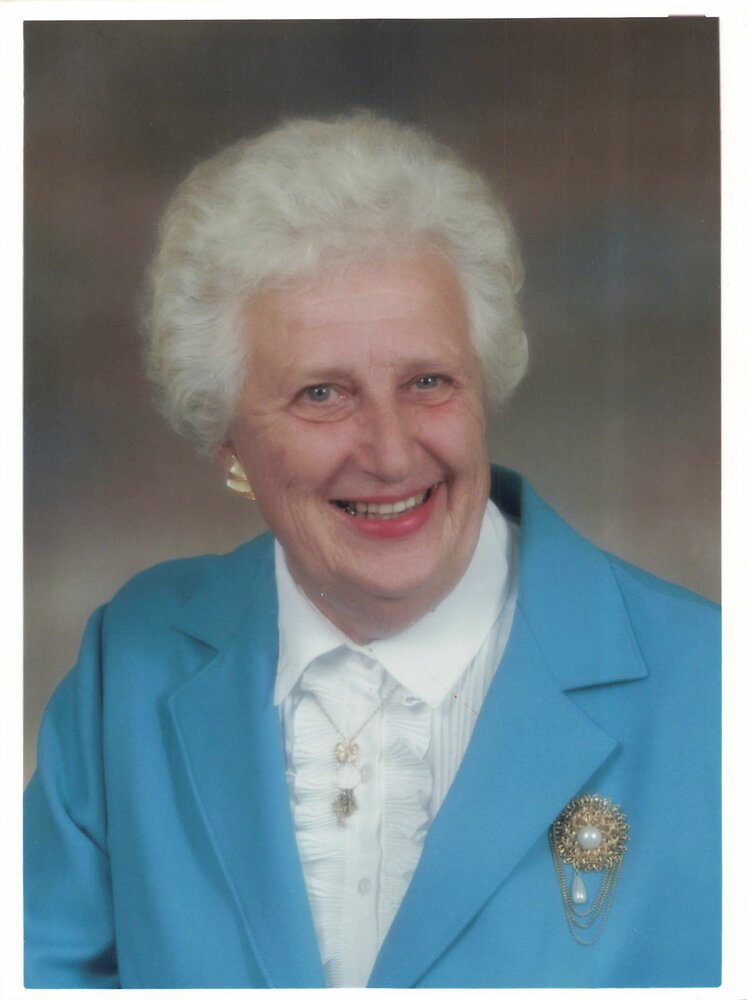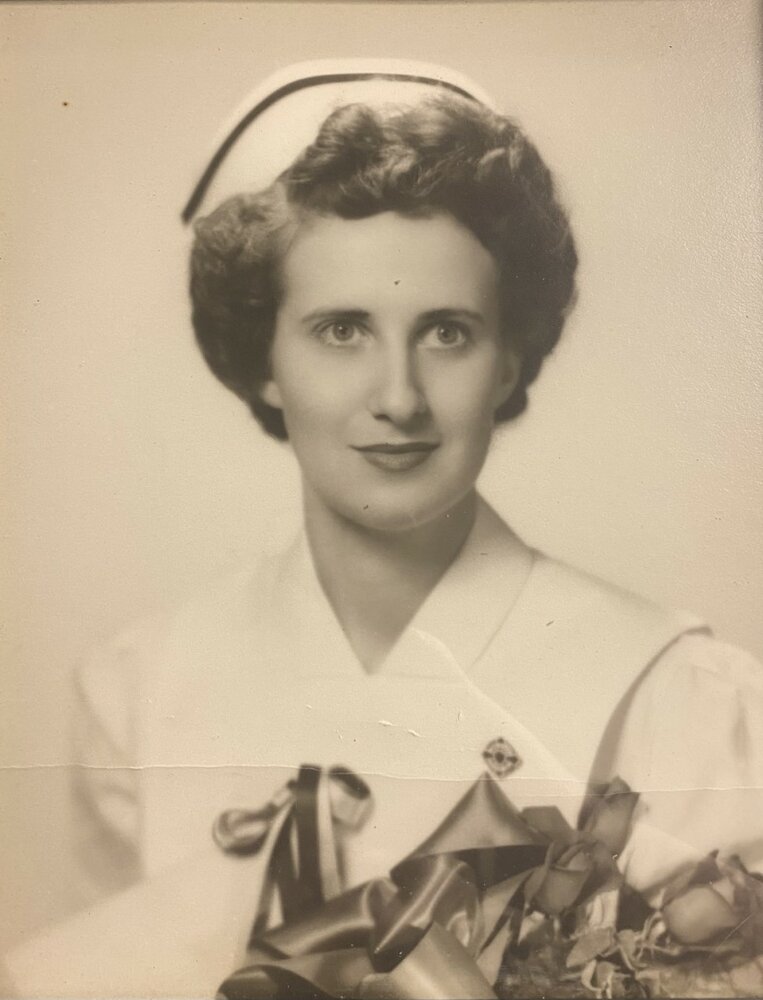 Obituary of Jean Marie Hamilton
Hamilton, Jean Marie
Quietly at Strathmere Lodge, on the morning of October 26th 2021, Jean Marie Hamilton (nee Adams), passed away. Jean is predeceased by her husband James Lewis (1988). She was the daughter of Arthur Alvin Adams (1965), and Ethel lngram (1964). She is survived by her two daughters, Sharon (Mike) Parker of Kerwood, and Colleen Hamilton of London, granddaughter Kayla Bassett Hamilton of Langford, B.C., and great grandson Darian. She is predeceased by infant brother John (1932), infant son Patrick Ryan (1954), and grandson Adam (2017).

Jean graduated as an RN in 1951, from Grace Hospital in Windsor. She worked in the OR and as a supervisor at Hotel Dieu. She then worked in St Thomas Elgin General, when she married, and lived in West Lorne. Jean then became the Assistant Director of Nursing when Four Counties General Hospital opened in 1966, in Newbury. The family moved to Strathroy in 1969, where she was the Director of Nursing at Strathmere Lodge. Jean attended Bethel Baptist Church for over 50 years. She was a Legion member and VON volunteer. She loved gardening, garage sales, music, camping at her trailer, visiting family and friends. She adored her grandchildren.

A Visitation will take place on Tuesday, November 2, 2021 from 1-3pm and 6-8pm. A Celebration of life will take place the following day on Wednesday, November 3, 2021 at 2:00pm. ln lieu of flowers, donations can be made to The Salvation Army, the Strathmere Lodge Auxiliary, or the charity of your choice. Online condolences and donations may be made at www.strathroyfuneralhome.com
Due to immuno suppressed loved ones, the family requests guests attending, to be fully vaccinated. Registration is required as we have limited capacity due to the COVID-19 restrictions. For more information on how to register, please follow the links or call 519-245-1023. Guests are able to sign up through the links below.
Visitation - https://signup.com/go/zeasovL
Funeral Service - https://signup.com/go/umXKXGf
Share Your Memory of
Jean