32 Metcalfe Street West | Strathroy, Ontario N7G 1M6 | Phone: (519) 245-1023 | Email: office@dennings.ca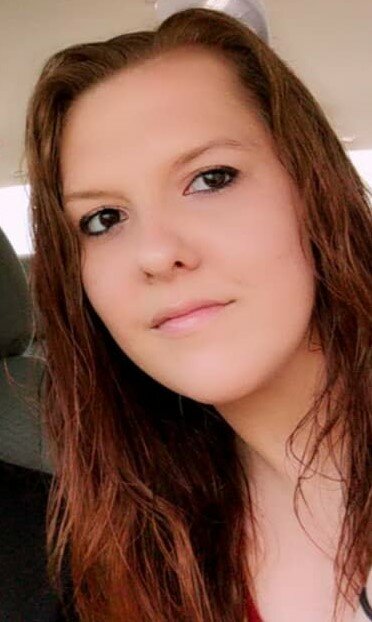 Obituary of Chantelle Daw
It is with the heaviest of hearts and the deepest sadness that we inform you of the passing of a blessed soul. Chantelle Mari-Louise Daw was taken from us on September 15, 2021 in her 28th year. She was perfect. She was and always will be immensely treasured.
Chantelle was raised in London, Ontario by both her parents, Christopher Daw (Victoria, BC), and Mari Louise Brown (London, On) spending time with her Mother, sister (Pamela Daw) and brother (Kyle Daw) in London after their divorce.
Chantelle had a community as her family, which extended beyond the reaches of conventional. She is survived by her children; Kodi Brown and Kayden Brown; her Father Christopher Daw, wife ~ Elizabeth Daw. Mother Mari-Louise Brown, Sister Pamela Daw, husband ~ Doug Thomas, Brother Kyle Daw, Sister Arowyn Daw, Brother Shane Daw, Brother TJ (Tay) Daw, and stepsiblings, Alex Sabourin, James Daw, Gabrielle Daw. Biological father William Mears, Brother Christoher Mears, sister Sara Mear and brother Dakota Barrette.
Her family extended on her father's side to Grandfather Ivan Daw and Eleanor Daw (deceased), Uncles Alan Daw, Phillip Daw and wife ~ Rosmary Fife, Kelly Daw and Aunt Tracey Daw-Delobelle.
Mother's side including Grandfather Bev Brown (deceased), Grandparents Louise and Jack Labadie, along with Uncle's John Brown, wife Lori Brown, Ray Brown and wife Andrea Brown.
Chantelle's death has left all her family, friends and all those who had the blessing of knowing her in absolute turmoil. Chantelle poured her heart and soul into all the people that she knew and we all absolutely admired her.
"You never said I'm leaving, you never said goodbye. You were gone before we knew it, and only God knew why. A million times we needed you, a million times we cried. If love alone could have saved you, you never would have died. In life we loved you dearly, in death we love you still. In our hearts you hold a place that no one could ever fill. It broke our hearts to lose you, but you didn't go alone. For part of us went with you, the day God took you home." Author Unknown.
Chantelle will be cremated. A private service with a private interment will be held.
Donations in lieu of flowers would be grateful in her memory and can be made to Victim Services of Middlesex County, Addiction Services of Thames Valley.
Share Your Memory of
Chantelle