32 Metcalfe Street West | Strathroy, Ontario N7G 1M6 | Phone: (519) 245-1023 | Email: office@denning.ca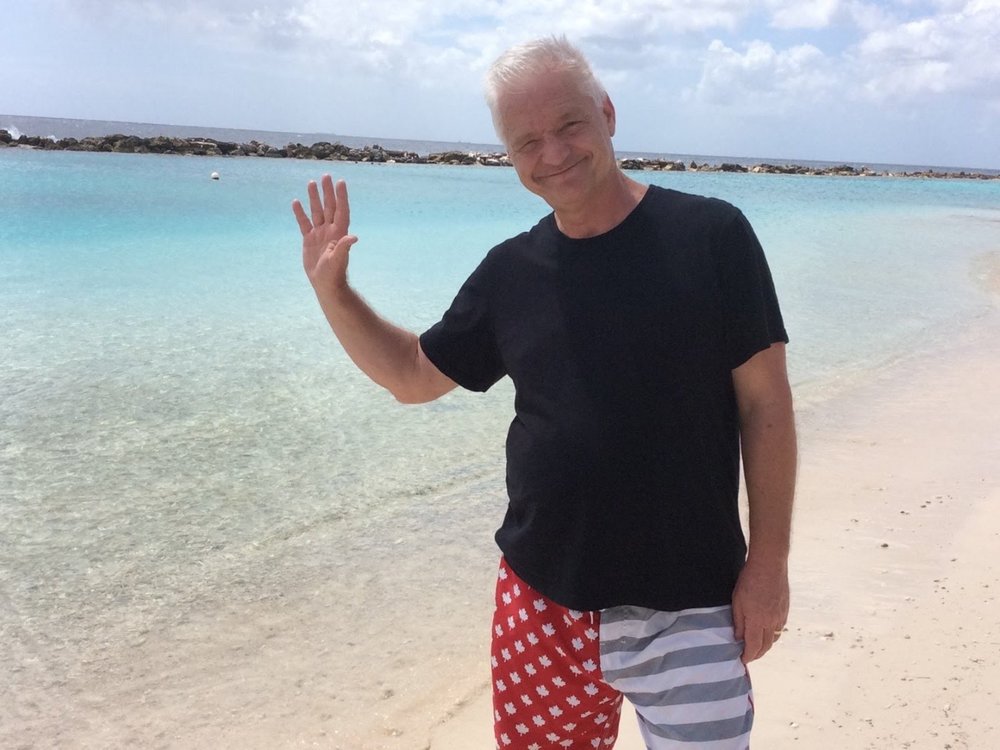 Obituary of Larry McKillop
Lawrence Allan McKillop, known by most as Larry, and by a lucky few as Dad or Papa, passed away in his home on April 26th, 2021. He will be greatly missed by his wife Kathy, his children Hayley, Samantha, and Trevor (Stephanie) and his grandchildren Seth, Jackson, Hannah, Lincoln, and Evelyn – in addition to the countless others that were enriched by having him as a part of their lives.
As his family and friends mourn his death and celebrate his life, it becomes apparent to those who knew him well how difficult it is to explain "Larry" to those that did not. When reading this list of key defining attributes and characteristics, please ask yourself if these all sound like they could possibly describe a single person:
Larry loved to argue with people about nearly anything, whether it was politics, current events, or sports, and especially against people with opposing viewpoints to his own. When arguing with him you could expect to hear him say things like: "ummm, not sure you have that one right there", "I actually made up that last point!", and his favourite "give your friggin' head a shake".
Larry was a sweet, sensitive and caring man. He was the person you were most eager to share good news with and the person you would confide in when things weren't going well. His children and his grandchildren are very familiar with him saying things like: "I'm always here if you need to talk", "how are you feeling about (blank)?", and "I'm so proud of you".
Larry was clinically unselfish and generous with his own time. Friends, family and co-workers can attest to how hardworking and dedicated he was when someone needed help. Larry could often be heard saying things like: "what do you need from me?", and "I don't know much about (blank) but I'm more than happy to lend a hand".
Larry was fun and larger than life. He loved to travel, to relax, and to spend time with the people he cared about. If you were meeting Larry at a crowded bar, you would just have to listen for a few seconds and follow the sound of the loudest laugh you have ever heard. Larry could always be heard saying things like: "I think if me and Kathy don't get down South soon we will go crazy", "mind if I pop by for a quick visit?", and "maybe we should just split another half beer".
Larry brought energy, charisma and a strong work ethic (learned from his mother) into everything he did. This led to a very interesting and rewarding career arc from working as a farm hand at 16, to a meat cutter, and then finally finding his natural talent in dealing with people through his work in sales. Larry attributed his success to a willingness to work harder than everyone else. He felt that regardless of what your job is, you need to take pride in your work and always strive to be the best version of yourself. But we would argue that his true calling in life was being a parent. As a father and papa (really a second dad to his grandkids) he was loving, supportive, encouraging, but also fun and kinda goofy.
The past few months were very difficult for Larry since his diagnosis with terminal cancer. However, it did afford him the opportunity to spend some quality time with his loved ones and say a proper goodbye. He was also able to witness the difference he had made on the people around him. As word of his diagnosis got out, Larry heard from all the people that he had helped throughout the years, whether it was through his work with Lion's or his role in helping to develop girl's hockey in Strathroy. Very few people get to live out the ending of It's A Wonderful Life in true George Bailey-esque fashion, and it moved him deeply to see how big of an impact he had on his community.
Donations in his name can be made to either the Salvation Army or The Women's Rural Resource Centre. In addition to any donation, we also ask that you promise to keep Larry's memory alive. To those that knew him well, please take the time to tell one of his grandkids a story about their Papa every time you see them.
Larry's family would also like to extend their thanks to Dr. Marshall and the nurses from VON for taking such good care of him and making him feel comfortable.
Visitation will be held at DENNING'S OF STRATHROY on Thursday, April 29, 2021. Registration is required as we have limited capacity at the funeral home due COVID-19 restrictions. Please click on the link https://signup.com/go/GhmHCCg to register or call (519) 245-1023 for further information. There will be a livestream on Larry's Funeral Service available for anyone who would like to view on Friday, April 30, 2021. Please click here. Share a memory at www.strathroyfuneralhome.com. Once the pandemic is over Larry's family will host a celebration of life party where we can all toast in person to Larry: "the richest man in town!"
Share Your Memory of
Larry