32 Metcalfe Street West | Strathroy, Ontario N7G 1M6 | Phone: (519) 245-1023 | Email: office@denning.ca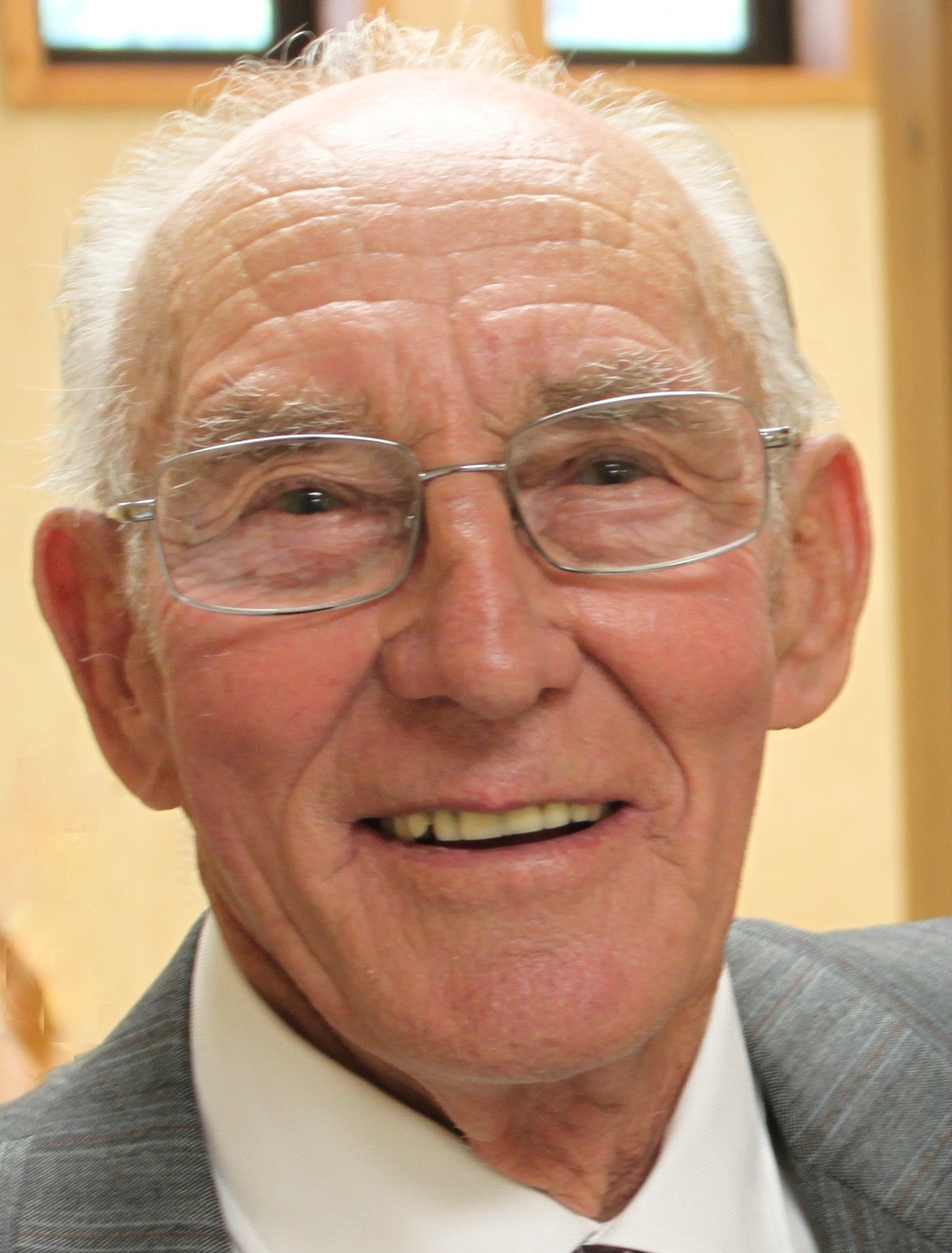 In Memory of
Marinus Antonius "Richard" Looman
1932 - 2021
Obituary of Marinus Antonius Looman
It is with great sadness the family of Marinus Looman announces his passing at Strathmere Lodge, surrounded by his family, on February 13th, 2021 at the age of 88. Marinus was the loving husband of Pauline (Rops) Looman for 60 memorable years. Marinus was a loving father, father-in-law and grandfather to John (Connie) Looman of Thedford and their children Jason (Kandis) and their children Jaida & Kayden, Adam, Ashley (Brad), Allison (Luke) and Austin; Jamie (Sue) Looman of Strathroy and their children Britney, Amanda, Michelle (Neil) and Rick; Karen (Steve) Sanders of Watford and their children Dylan, Jack, Bryce and Luke; Bryan (Carrie) Looman of Toronto and their children Georgia, Romée and Sunder; Brenda (Mike) Sleegers and their children Brooke, Lauren and Kyle.
He is survived by his family in Holland; brother Jo (Corrie) Looman, sister Truus (Koos) Verkleij and in-laws, Truus and Toos Looman. From Canada his in-laws, Mary (Ted) Vanos; Nellie (Joe) Boere; Ria Rops (Ray Hanson); Nettie Rops and Joanne Boere, along with many adored nieces and nephews.
Predeceased by his wife Pauline (Rops) Looman, and his parents Johannes & Geertruida Looman and parents-in-law Martin & Catherine Rops and his brothers, Bertus (Grada) Looman; Gert Looman; Luuk Looman and sisters, Gerda (Cor) Kromwijk; Toos (Gert) Voorend of Holland. Brothers-in-law from Canada; Harry Rops; Ben Rops and Bill Boere.
Richard was well known for his love of family, his faith in God and farming. Through his life Dad took pride in his farm and enjoyed milking cows. During his retirement years, you would find Dad biking or walking in the Conservation area daily, either alone or with his beloved wife and extended family. He loved the beauty of nature everywhere, the wildlife and the changing seasons that farming or the 'bush' provided. He loved to laugh and he'd joke often. Our Hats off to you Dad, you are one special man and you will be missed.
Visitation will be held at DENNING'S OF STRATHROY on Wednesday, February 17th, 2021. Registration is required as we have limited capacity at the funeral home due to COVID-19 restrictions. Please click on the link below to register or call 519-245-1023 for further information. There will be a private funeral on Thursday, February 18th, 2021 for the immediate family and close friends at 11:00a.m. with an online livestream available for anyone who would like to view. Please click here. In addition, the family will be hosting a Celebration of Life on Sunday, August 8th, 2021 for both Marinus & Pauline. Details to follow. Memorial donations can be made to Alzheimer Society of Canada or Strathmere Lodge Auxiliary. Share a memory at www.strathroyfuneralhome.com.
Visitation: https://signup.com/go/DrDsKNw
Share Your Memory of
Marinus