32 Metcalfe Street West | Strathroy, Ontario N7G 1M6 | Phone: (519) 245-1023 | Email: office@denning.ca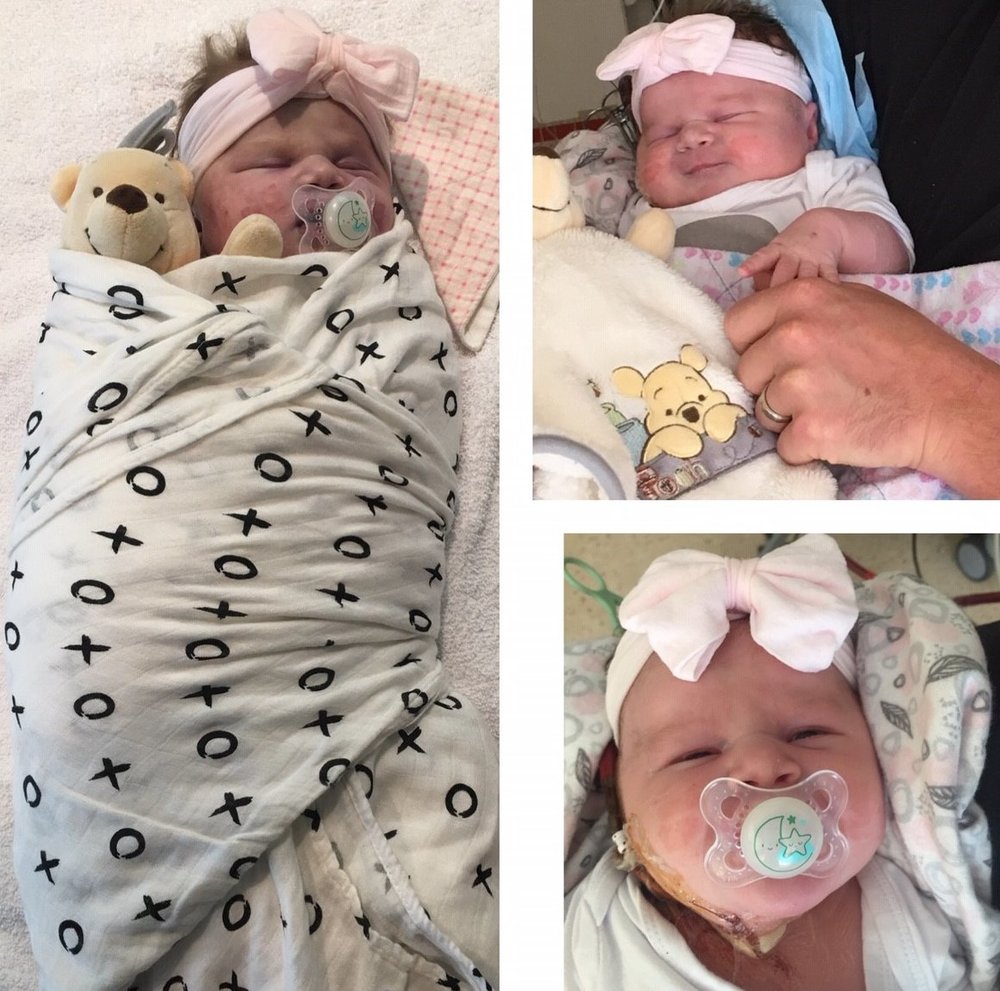 In Memory of
Rachel Jolene Willoughby
2020 - 2020
Obituary of Rachel Jolene Willoughby
Willoughby, Rachel
Matthew and Elizabeth Willoughby are deeply saddened to announce the passing of their daughter Rachel Jolene Willoughby on Friday September 18th at 2:37pm at SickKids, Toronto. Rachel was born at Victoria Hospital on September 5th at 2:11p.m. weighing 9lbs, 1oz and measuring 55cm in length.
Rachel's journey began quickly after birth when her shoulders got stuck during delivery and the doctors thought, she may have broken or dislocated it. She was then taken to the NICU for an X-ray where they then discovered she had an abnormally shaped heart. She then received an echocardiogram on her heart which showed 2 heart defects. London's SickKids isn't equipped for cardiovascular surgeries, so Rachel and Matthew were transferred via ambulance to SickKids in Toronto where she was to be observed and scheduled for surgery to repair her heart condition. Due to the nature of the birth, Elizabeth wasn't allowed to leave until the next morning to join Rachel and Matthew in Toronto. During observation Rachel's lungs began to fail and she was put on life support to give the doctors time to diagnose what was causing the failure. She remained on life support for a few days until her lungs appeared to heal themselves well enough for her to be taken off. Through tests, they believed she had pulmonary hypertension which led to the lungs originally failing. Rachel was then put on different medications and machines to help prevent the pulmonary hypertension attacks so the doctors could do more tests to figure out which arteries were the issue. However, after 36 hours of being off life support Rachel had 2 severe Pulmonary Hypertension attacks which led to her being put back on life support. The doctors then realized there was another underlying lung condition which needed to be diagnosed. Rachel then had a lung biopsy done, so the doctors could send it to pathology for tests on different lung diseases. Then came the diagnosis no parent wants to hear. Rachel was diagnosed with an extremely rare and incurable disease called Alveolar Capillary Dysphasia. Rachel passed peacefully in her parents arms a few days after her diagnosis.
That was her medical journey, but her journey was so much more. Matthew and Elizabeth learned she loved head rubs, finger holding, story time and music. She had beautiful blue eyes and would gaze at us. She brought so much joy to everyone she met, and a bit of hazing for every new nurse.
"Mommy and Daddy love you Rachel!"
A Mass of Christian Burial will take place on Tuesday, September 22nd, 2020 at All Saints Roman Catholic Church with burial to follow at All Saints Catholic Cemetery. In lieu of flowers, donations to SickKids Hospital, Toronto or the Ronald McDonald House would be appreciated by Matthew and Elizabeth, as both were very supportive during this hard time. Online condolences and donations can be made at www.strathroyfuneralhome.com. Arrangements entrusted to DENNING'S OF STRATHROY.

Registration is required as we have limited capacity at the Church due to Covid-19 restrictions. Please click on the link below to register for the Funeral Mass or call 519-245-1023 for further information.
Share Your Memory of
Rachel