32 Metcalfe Street West | Strathroy, Ontario N7G 1M6 | Phone: (519) 245-1023 | Email: office@dennings.ca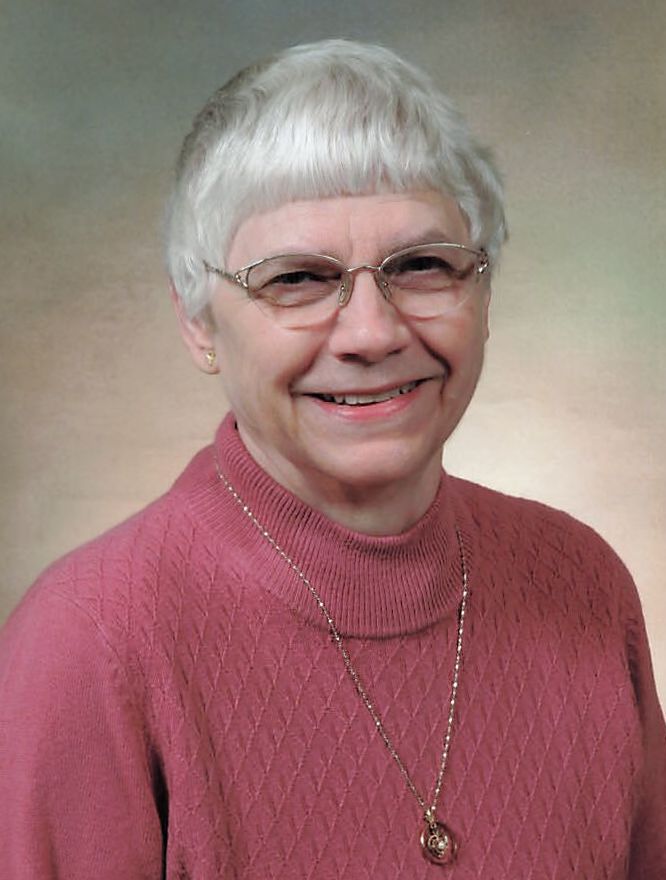 Obituary of Joyce Morgan
"Unforgettable, that's what you are,
Unforgettable, thou near or far…."
Singer Nat King Cole
In her 82nd year, one day before her 60th Wedding Anniversary, Mom went to celebrate their special day together with Dad, (Ernest), the love of her life. Dearly loved and devoted Mom to Shirley (Brad) Brooks and Allen Morgan and his sons Nicholas and Richard Stevens. Predeceased by her parents Harry (1986) and Muriel (1998) Langford. Caring sister to Paul Langford. Survived by her sister-in-law Betty Matthews, lovingly remembered by her nieces and nephews Brian, Wayne, Larry, Geri, Sandie, Brenda, John and families. Predeceased by her in-laws Elmer (1968) and Mae (1993) Morgan, sister-in-law Alfreda Lambert (1993), brothers-in-law George Matthews (2010) and John Lambert (1994).
Mom had many passions in her life, and she lived her life to the fullest. Family, friends and faith were her anchors. She enjoyed watching and cheering for the Toronto Blue Jays and taught the family the qualities of patience by rooting for the Toronto Maple Leafs. She very much enjoyed watching Figure Skating live or on TV.
She was a life-long member of the Kerwood Bethesda United Church and the Kerwood Women's Institute. She was a devoted worker in both and loved the fellowship. She entered the journalism field later in life by writing the weekly Kerwood News and choosing the appropriate "And Finally…" each week. During the pandemic she started watching Hallmark movies and enjoyed them because there was always a happy ending sealed with a kiss. She had great admiration and respect for her Queen, and followed the younger royals closely, occasionally offering suggestions on how they should act. She was proud to be a Kerwood Fireman's wife and answered the fire call phone for many years. She looked forward to the invite each year to the Fireman's dinner.
Mom made the best brownies, pecan pies and butter tarts with exactly five raisins only in the bottom of the shell. If you didn't like raisins in your tart you had to dig them out or pass on eating it. There was no compromise on this ingredient. She was an amazing cook who always put together the best holiday meals.
Mom liked to pass the time with jigsaw puzzles, mounting her favourites on the wall, doing word searches and walking around the block in her neighbourhood where a 30 minute walk became an hour when you included the stops along the way to chat. If it was in the house she could find it, if you weren't sure of a date something happened she could look it up in her diary within seconds. Mom enjoyed the live theatre at the Victoria Playhouse in Petrolia. It was made more special when she could attend with family or a friend. Her favourite was the Starbright Christmas show.
Mom was fortunate to live in two distinct loving communities in her life, for most of her life in Kerwood, and finally in Strathroy where her nearest and dearest neighbours looked out for her and helped her lead an independent and full life, when she was widowed.
A "Celebration of Life" will be held for Mom at Kerwood Bethesda United Church on Saturday July 16th, 2022 at 1:00pm. Visitation will be held from 12:00pm until 1:00pm at the church, with the service to follow. A private family inurnment will take place at Strathroy Cemetery. We want everyone who wants to attend to be safe while traveling. Donations in Mom's name can be made and appreciated by the family to the VON- Middlesex-Elgin or Kerwood Bethesda United Church. Arrangements entrusted to DENNING'S OF STRATHROY, www.strathroyfuneralhome.com.
And Finally…….If you couldn't be with us we are glad you are with Dad. We love you. Shirley, Allen and Brad
Share Your Memory of
Joyce