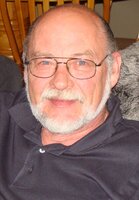 Edward James Findlay
It is with great sadness that we say goodbye to Edward James Findlay (1947-2022) who passed away on March 02, 2022.
Leaving behind his loving wife and best friend of 38 years Kathy McInnes, his three children Andrew Findlay, Krista Mayo (Todd) of Lunenburg Nova Scotia, and Jennifer Saunders (Paul) of Lunenburg Nova Scotia, as well as his three stepchildren Sean Laskey (Alexis), Craig Laskey (Lindsay) and Kristy Vargyas (Geza). Ed was blessed with 13 grandchildren Alexandra, Drew, Nikki, Jasmine, Lauren (Aaron), Jesse, Graham. Charity, Bennett, Brianna, Joel, Mikos and Eva. Ed will be missed by his sister Linda Oikle (Richard, deceased) of Hantsport Nova Scotia and predeceased sister Heather Blenkinsop (Bill). Fun loving Brother in-law to Wendi Book (McInnes), Rob Book, Nancy Zavitz (McInnes), Kirk Zavitz, Pam Mcinnes and Mary Ann Russell. Nieces and Nephews Tracy, Laura, Cynthia, Craig, Niki, Marcia, Jolene, Emilie, Casey and Jordan. His cuddles will be greatly missed by his special girl Precious.
Not to forget his work family formerly known as Restoration Masters now Belfore, where he worked for over 25 years.
Ed was truly one of a kind. Not only was he a wonderful Husband, Dad, Step Dad and Grandpa, He was a hard worker, devoted employee and helpful neighbor. You would usually find Ed tinkering at something, whether it was working on one of the many projects he and Kathy had on the go in the house or in the yard or busy building something in his workshop, often for the grandkids. He enjoyed visiting with family, having a drink on the back deck enjoying nature, or heading out for a morning fish.
Special thanks to all the Doctors, Nurses and staff at University Hospital for all their care with an extra shout out to Orlando for the time he spent with Kathy during her hospital visits.
In lieu of flowers the family asks you to make a donation to the Strathroy Rotary Club or an organization of your choosing.
A Celebration of Life will take place in July in honour of Ed's 75th birthday.